Back

eSmoking World
eSmoking World is the largest network selling alternative nicotine products in Europe.
We offer a wide range of e-smoking devices, nicotine liquids and tobacco heaters to adults who use nicotine.
In order to provide our customers with top quality products, we offer our own brands as well as global British American Tobacco brands. At our point of sale, our Customer Advisors are always ready to professionally advise you on the solution which is best for you. They can also answer all your questions and will be happy to help you with technical issues. Above all, they will dispel any doubts about alternative nicotine products.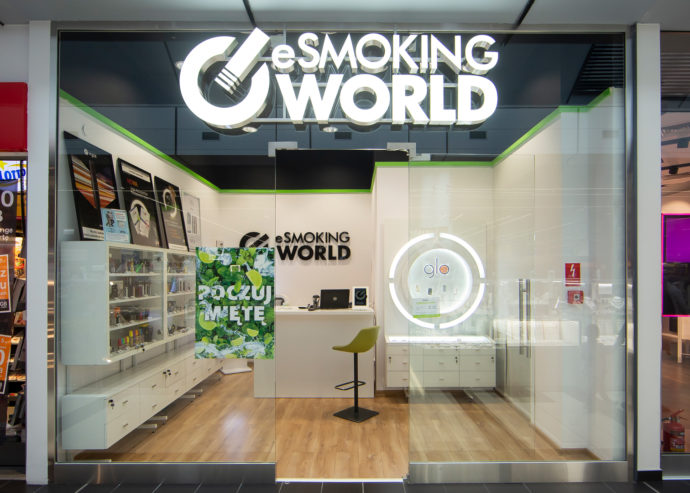 Mon-Sat: 9:00-21:00
Sun: 10:00-19:00