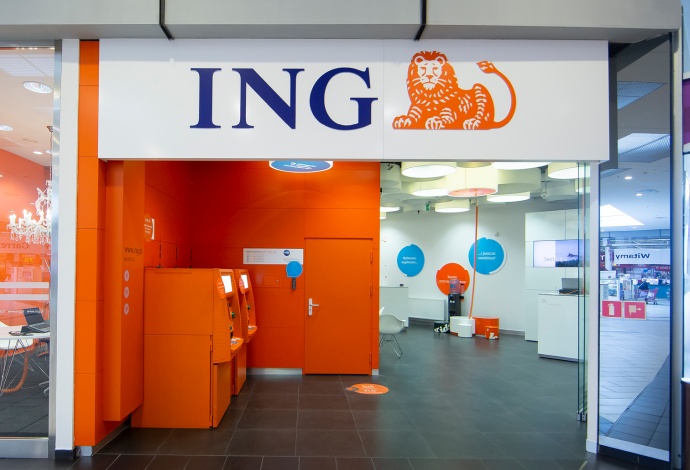 ATM
Do you need to withdraw cash? In Centrum Nowa Górna you will find 8 ATMs where you can withdraw money quickly and intuitively. You will find their locations, marked with a $ symbol, on the Centre Map.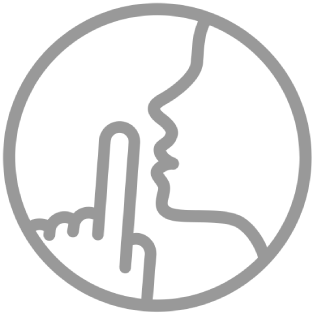 Quiet hours

Rental of muting headphones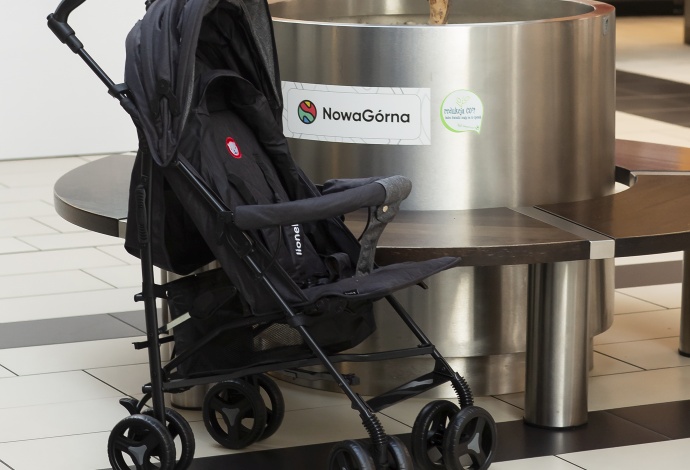 Renting a baby stroller
Nowe Górna is helping in any situation! In the Guardian Carrefour Office there is a special baby stroller which can make your shopping with baby easier.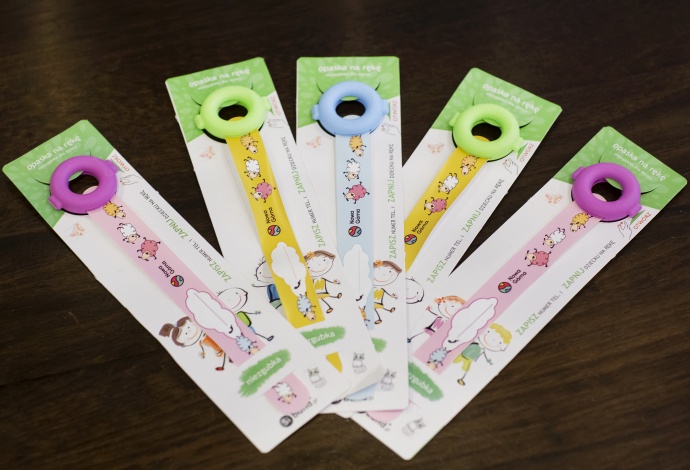 Wristband "niezgubka"
Are you worried that during your shopping you can lose sight of your child? We thought about it. In special points in the centre there are waiting wristbands called "niezgubki" for free. After writing down the phone number of the guardian and put the wristband on the child's hand you can do shopping without any worries about your child disappearance.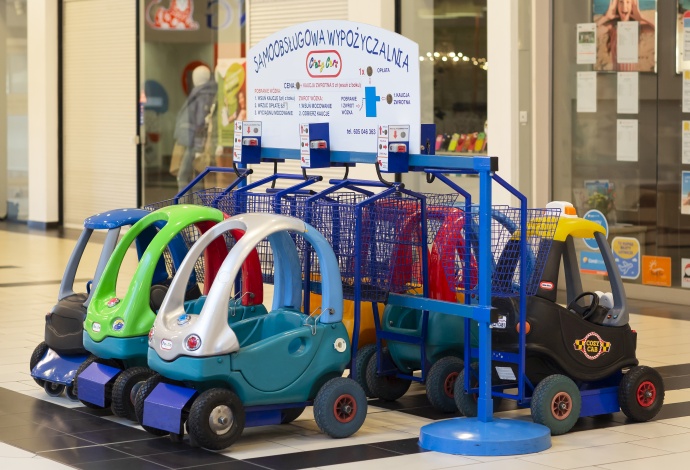 Supermarket trolley in shape of a car
Shopping with young fan of motorization? Close to the W.Kruk shop there are waiting 6 special supermarket trolley in shape of a car which make your shopping more comfortable and at the same time give the youngest clients of the centre a lot fun and joy.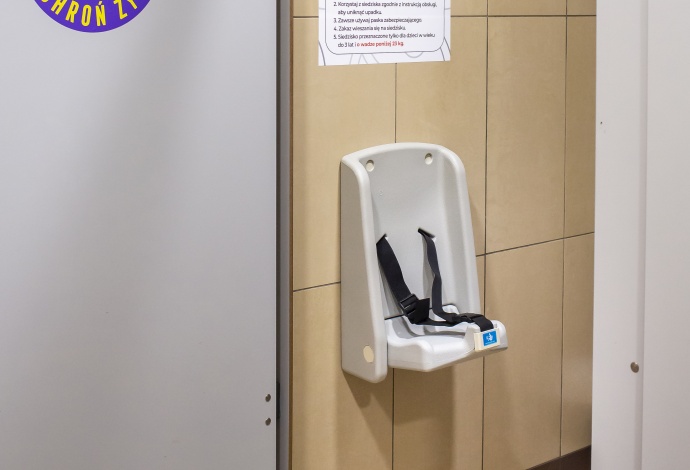 Child sets in toilets
Your child is clinged to you? In our toilets we placed special parietal seats as you can have an eye on your child.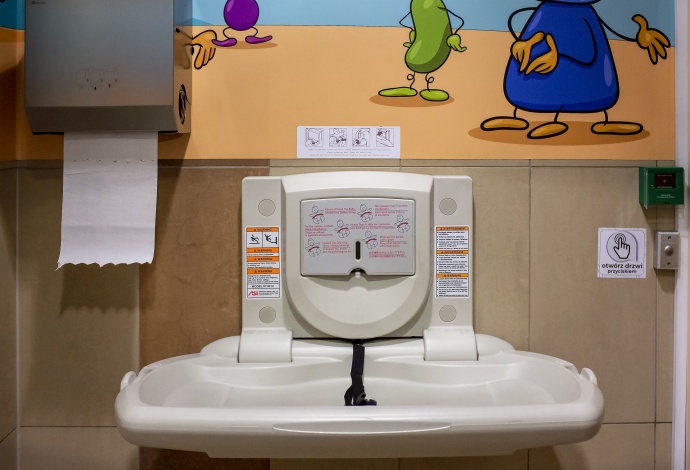 Baby changing tables in toilets
You need to change a diaper? It is not a problem! Our centre has a baby changing table where you can easily and safely change a diaper of your baby. You can find them in toilets for disabled persons.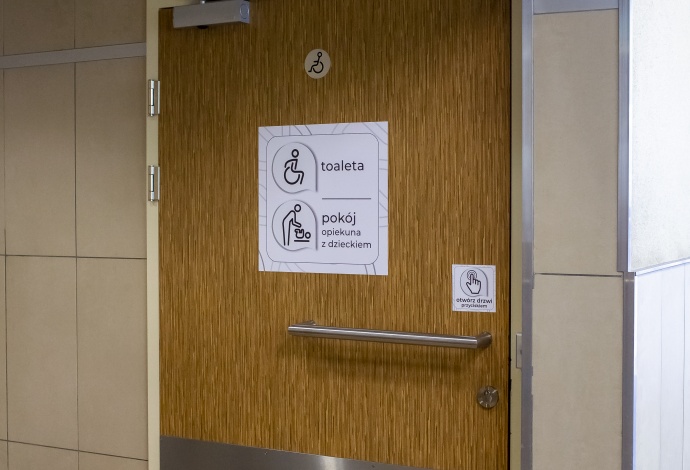 Toilet for disabled persons
Centrum Nowa Górna has as toilet which is suitable for the disabled person's needs. The toilet is located in the corridor.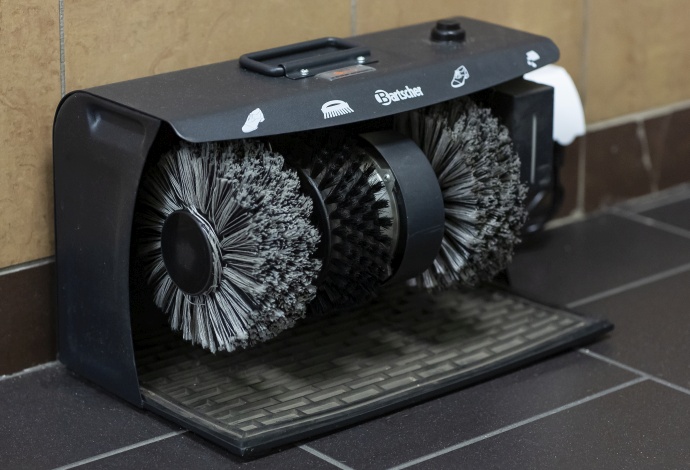 Shoes cleaning machine
You have an important meeting soon but you see that your shoes are dirty? We have a solution! Our shoes cleaning machine is just for the situations like that. The machine is located in the corridor leading to the toilets.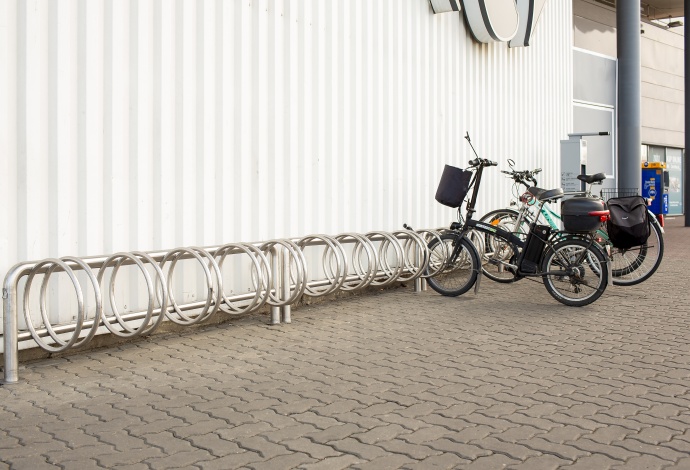 Bicycle stands
Be eco friendly and come to Centrum Nowa Górna by bike! In front of each entrance to the centre there are special bicycle stands waiting for you. You can safely pin a bike and go shopping.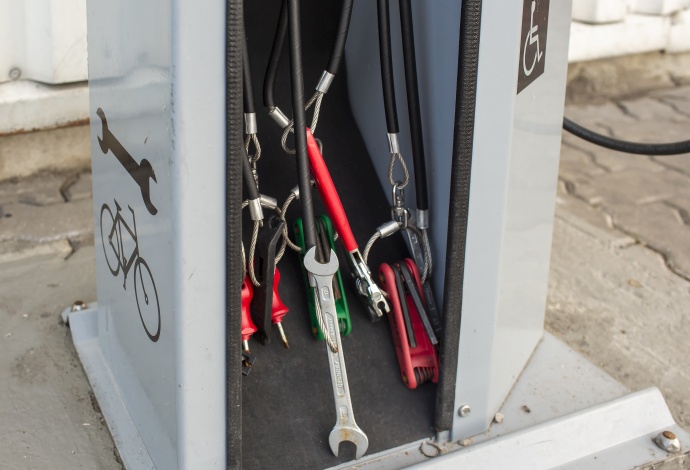 Bike repair station
Unexpected failure? Falling out scew? Our 24/7 bike repair station is here for you! It is located nearby the entrance for the centre, from the Rzgowska street.
Free bus to centre
We have 2 free buses for our clients. Their course: Nowa Górna-Dąbrowa-Nowa Górna-Rokicie. The timetable of free buses here.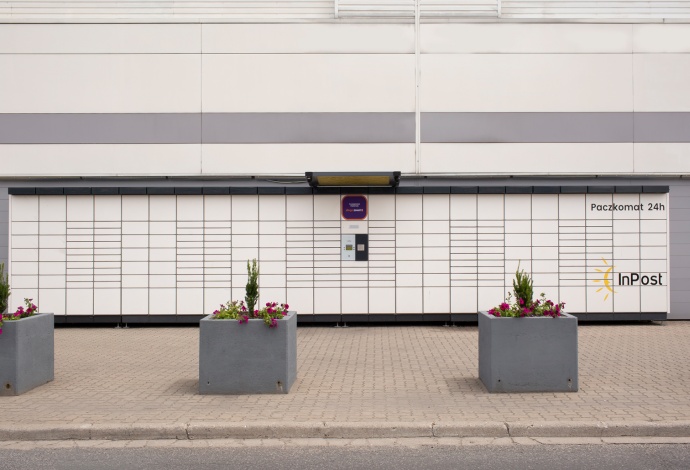 Parcel Locker
Do you want to send or receive a package? In front of Centrum Nowa Górna you will find an InPost parcel machine with the number LOD22N, which operates 24h/7. This means that you can use it during an evening walk with the dog, or just at dawn, shopping in our centre. Receive comfortably as it suits you!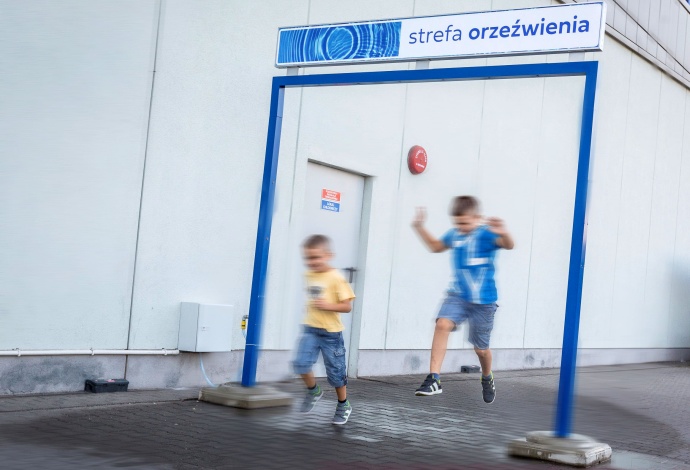 Water curtain in the summer
You need to cool down during hot days? Water curtain located in front of our centre gives you a relief.